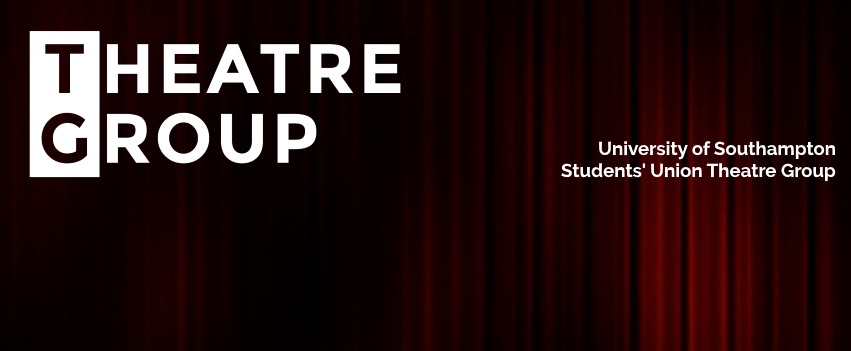 What's Going On
TG Awards
At the end of every year Theatre Group holds awards to celebrate everything that has happened. You can vote for all sorts of accomplishments from best performances to greatest services to TG or just let us know what the funniest thing to have happened all year was. The deadline for voting is so get to it.
Feedback
Feedback is currently open for Showcase 2019 and Cat on a Hot Tin Roof. If you were involved in the show in any way or watched it you can let us know what you thought of it. Feedback is invaluable to Theatre Group as it lets us make our shows even better in future.
Give Feedback for Showcase 2019
Freshers' and Independent Pitches
Theatre Group is holding spoken pitches for our Freshers' and Independent shows on . Anyone can pitch and we encourage all of our members to come to the pitches to have their say on what shows Theatre Group will be putting on. The written pitch deadline is . Click to find out more.
Written Pitches Will Close In
:
:
:
Upcoming Shows
These are the shows that Theatre Group currently has in the pipeline.
Radio Plays
Theatre Group is currently working on a series of radio plays in association with Surge. They're still in the works but watch this space to hear when they'll be broadcast.
Our Exploits
Here you can see some photos taken from a few of our latest productions: One Man, Two Guvnors, Macbeth, Blithe Spirit and The Time Machine.
What's Going on Online
Theatre Group maintains a presence in the world of social media. Below you can find a live feed of our Twitter Profile. You can also like our Facebook Page to be notified of everything that goes on and you'll find videos and trailers of our shows on our YouTube Channel.